Saurya EnerTech  is a ISO 9001-2008 certified company. The company is promoted by technologists from prestigious IITs to provide services and products in the area of solar and clean technologies. Saurya EnerTech aims to deploy and maintain high quality engineering solutions using solar for India's energy needs. In last four years, Saurya has established its name for high quality work.
Saurya EnerTech has a team of solar experts from academia, government and industry handling advisory, consulting and engineering services for solar projects. Saurya EnerTech are the definitive solar technology experts of India with over 300MW of EPC experience with its team. We understand solar and we do solar projects right.
Saurya is making solar more accessible and understandable in the country with a dedicated solar training program and a range of economical and yet high quality and innovative solar products. We also lead non-profits that are spreading solar and clean tech solutions into the heart of the country. "Saurya Foundation" and "Swajal" are providing innovative pure drinking water solutions for communities.
At Saurya, our vision is to make history for solar technology in the nation by putting solar innovation and research at the forefront.
If you have a flair for making this world a greener place then we might have a place for you, consider joining Saurya to kickstart your solar career and actually work for a firm that weighs its success not on monetary assets but on the positive impact on the society.
[divider_advanced color="#A42A00" thickness="03"] [one_sixth]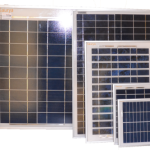 [/one_sixth][five_sixth_last]
Saurya Products
Innovative design, great support and best prices.
Saurya EnerTech is ISO 9001:2008 certified and channel partners of MNRE (Government of India). We are manufacturers and distributors of a large line of solar products. Saurya EnerTech is a leader in India for solar panels, solar inverters, solar street lights and solar water heater. We work actively both on solar thermal and solar PV across different market segments.
[/five_sixth_last] [divider_advanced color="#A42A00" thickness="03"] [one_sixth]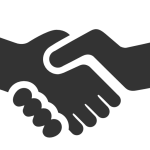 [/one_sixth][five_sixth_last]
Solar Consulting & Engineering Services
Consulting team that is an expert on Solar Technology
What makes a team, a great consulting team? Our team has a combined experience of over 300MW in solar EPC. Our core consulting team has experience average of over a decade in solar space.  We are one of the few companies in India that actually provide O&M services specifically for solar power plants. With our long history in solar world, we can one really say that we understand solar.
[/five_sixth_last] [divider_advanced color="#A42A00" thickness="03"] [one_sixth]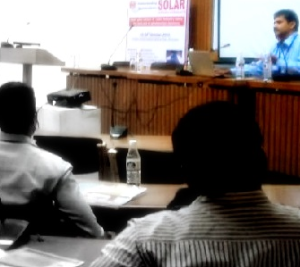 [/one_sixth][five_sixth_last]
Solar Training Center
Seminars from leaders of Solar Energy in India.
Saurya provides training for solar energy in its effort to make India more solar literate. We really stress on the point that our training workshops have some of the leaders of solar energy as speakers. We invite people from government, academia and industry to give a complete overview of solar to our solar workshop participants. Saurya has provided training workshops across India and have had more than a thousand participants. Almost all of our workshops have been supported by MNRE (Government of India). Our courses are mostly certification courses that help the participant work in the solar industry.
[/five_sixth_last] [divider_advanced color="#A42A00" thickness="03"] [one_fourth]
Partner With Saurya
Saurya is a great company to partner with if you are looking to grow into solar industry. We are always looking for dealers, distributors and partners. We want solar to work in India and we actively work with our partners to make sure that it does.
[/one_fourth][one_fourth]
Meet the Team Saurya
What makes the team Saurya? Saurya's leadership team are people who are recognized leader in solar energy having done extensive research work on solar energy. Our team consists of an expert advisory committee from the industry, academia and the government.
[/one_fourth][one_fourth]
See our Clientele
One can always trust the wisdom of the crowd. Saurya has an exponentially growing clientele. There has to be a reason why so many people and companies trust us when it comes to solar energy. See list of some of our clients.
[/one_fourth][one_fourth_last]
Ask Team Saurya
We at Saurya, are always working to spread solar knowledge. You can always contact us to talk to team Saurya. Team Saurya also actively writes detailed articles on solar energy, see them here. You can also ask expert solar people questions using our online help desk.
[/one_fourth_last] [divider_advanced color="#A42A00" thickness="03"]
Media Partners
[one_fourth]
[/one_fourth] [one_fourth]

[/one_fourth] [one_fourth] [/one_fourth] [one_fourth_last] [/one_fourth_last]